From fire departments to state-level agencies, each of 3Di's clients has specific requirements that demand tailored solutions. Whether it's streamlining fire inspections, managing parcel inventories, or facilitating compliance processes, 3Di's solutions are designed to enhance operational efficiency and meet the evolving needs of its clients.
So who do we work for? Learn about four of our CRR clients here.
State of Ohio Fire Marshal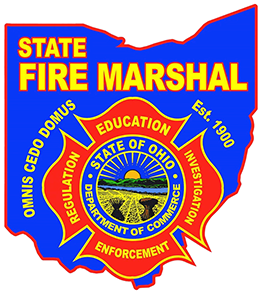 The State of Ohio Fire Marshal, under the Division of State Fire Marshal, has been committed to protecting the public and the environment from fire and related risks. Through eight bureaus, it has tirelessly worked on enforcing fire codes, implementing fire prevention programs, investigating fire causes, and more.
Despite its dedication, the division was grappling with a series of interconnected challenges that were hindering its efficiency. They used a legacy software system that made it hard to share data between bureaus, and made it necessary for them to handle a lot of permitting work manually. Further complicating matters, the field inspection application lacked offline functionality — a critical issue for inspections in remote areas.
Recognizing these issues, we forged a partnership with the Ohio State Fire Marshal to provide solutions through our 3Di Engage platform. In five months, we developed and integrated an annual inspections module, revolutionizing their inspection and enforcement procedures. This not only made scheduling inspections straightforward but also unified the statewide program under one umbrella, centralizing training processes and enhancing visibility at a state level.
As part of this efficiency overhaul, we incorporated online payment processing, which dramatically cut down paperwork, in part because complex processes were simplified through features like dynamic forms.
Today, the Ohio Fire Marshal can proficiently manage inspections across the state and continues to explore more ways to optimize our platform. With our ongoing tech support, any emerging challenges are promptly addressed, ensuring smooth operations.
Los Angeles Fire Department (LAFD)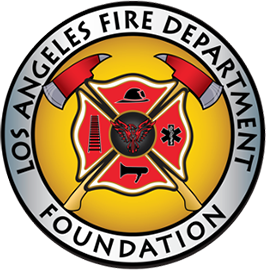 The Los Angeles Fire Department (LAFD), one of the largest municipal fire departments in the US, grapples with the unique challenges that arise from the city's sprawling size and diverse population. It holds a distinctive duty of inspecting annually over 145,000 parcels located in the Wildland Urban Interface (WUI) areas — areas identified by California's state fire agency, CalFire, as being at high or very high risk for wildfires. Further complicating this task, the LAFD must also ensure the safety and compliance of oil wells scattered throughout the city. Oil well fires pose additional health and environmental risks, on top of being difficult to extinguish.
These responsibilities, while critical, were strained under the weight of their magnitude. Even with the dedication and expertise of the LAFD inspection teams, only about 60% of the parcels, inclusive of those containing oil wells, could be inspected annually. Achieving full compliance was a goal that seemed unattainable unless the existing approach could be streamlined and made more efficient.
Understanding these hurdles, 3Di stepped in to partner with the LAFD, deploying a cloud-based WUI inspection solution built on 3Di Engage. This state-of-the-art platform solution bolstered efficiency, empowering inspectors to quickly verify whether high-risk parcels (like oil wells) complied with the fire code.
To this end, the platform granted inspectors instant access to a regularly updated and accurate inventory of parcels, providing critical ownership information necessary for an effective inspection program. Complete with a comprehensive violation management system, 3Di Engage allows them to effectively track case progress from the onset of an inspection through to compliance, offering a seamless, efficient pathway towards meeting regulatory standards.
The introduction of our CRR solution dramatically improved the LAFD's inspection process. Not only did it enable the LAFD to attain full compliance for the first time in 2016, a standard that they have upheld ever since, but it also halved their inspection time. This achievement stands as a testament to the effectiveness and efficiency of the 3Di Engage in meeting the unique needs of the LAFD.
San Mateo Consolidated Fire Department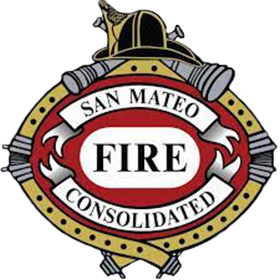 Serving the cities of Belmont, Foster City, and San Mateo, the San Mateo Consolidated Fire Department handles annual defensible space inspections of parcels across these cities. From urban centers to hillside estates, grasslands to oak woodlands, the department safeguards a sprawling 40-square-mile area that is home to 165,000 people.
WUI area inspections are an integral part of their duties, but the scale of the task at hand – spanning a vast geographical area and significant population – made achieving annual compliance a formidable challenge. This highlighted a need for a more efficient and effective fire inspection solution.
Making this challenge more complicated is the cyclic nature of brushfire planning, which starts in January and evolves throughout the year. Tracking its many variables can be difficult, as property owners change and job roles change, yet agencies still need to track everything and who's responsible for it. Anything that falls through the cracks can mean life or death.
To improve this process holistically, we deployed the 3Di Engage platform to provide a WUI inspection solution. This has empowered field inspectors to swiftly document high-risk, non-compliant parcels using mobile devices, with easy access to standards like IFC and NFPA codes. Since this inspection solution is fully integrated with the comprehensive case management system on 3Di Engage, these inspectors can track their work from the initial notice to achieving full compliance. Combining this with real-time access to an up-to-date parcel inventory and owner-of-record data, inspectors aren't slowed by evolving property ownership or job roles. No detail falls through the cracks.
City of La Habra Heights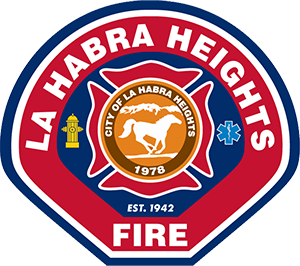 Nestled in California, the City of La Habra Heights is a diverse community of approximately 6,500 residents, living in a region classified as Very High Fire Hazard Severity Zones by CalFire. With diverse landscapes ranging from residential to agricultural and open spaces, the city's fire department, staffed by over 90 devoted volunteer firefighters, found itself in dire need of an effective system for conducting fire inspections.
Addressing this challenge, we deployed the WUI inspection solution on 3Di Engage. As with our deployments of this solution for other clients, this comprehensive solution improved inspection efficiency, provided real-time access to an accurate parcel inventory, and provided a case management system for long-term tracking and compliance. La Habra Heights Fire Department is now able to manage WUI inspections more effectively, so they can better protect their community against wildfires.
Today, the changing landscape of fire services sees departments nationwide evolving into "Community Risk Reduction Departments," with an expanded portfolio including fire prevention, paramedic care, flood management, public health issues, and responses to natural disasters.
To effectively navigate this constantly shifting landscape, agencies must be impeccably organized, efficient, and capable of tracking developments across local and state levels, spanning years. The 3Di Engage platform empowers fire agencies like yours to stay ahead of this accelerating evolution, improving your efficiency and effectiveness in the process.
Ready to experience firsthand how the 3Di Engage platform can revolutionize your fire agency's operations? Book a demo now and see the future of community risk reduction.